Casino Carnival - at The Goa Marriott Resort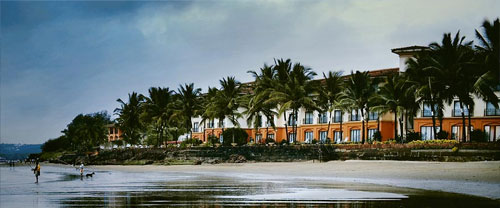 Casino Carnival at the Marriott located within the confines of the picturesque Goa Marriott Resort has the reputation for being the friendliest and most family oriented casino in Goa, with the largest selection of Slot Machines and Varity of Table Games. Delivering the highest standards of gaming and exclusive services to guests traveling from all corners of the world.

Goa Marriott Resort is a charming luxury Resort one of the finest five star hotels in Goa for business and for leisure. With an exciting mix of fine dining, leisure activities and comprehensive business facilities, the Goa Marriott Resort provides easy access to the capital city of Panaji - the business and industrial belt of Goa and Old Goa with its history and cultural heritage. It truly embodies the essence of Goan charm.

Casino Carnival Goa has scooped out a piece of Las Vegas and laid it on a silver platter at the Goa Marriott Resort in Miramar. The Roulette enthusiasts have a treat in store with 'State of the Art' Roulette Machines, complete with a TFT visual screen, and touch screen betting. For those punters who love to cheer, and bet on their favourite steed you have to check out - The Sigma Derby. It's again one of its kinds in Goa and is the latest and most realistic Horse race stimulation, which comes with a big screen visual display of the Steeds and the odds stacked against them. The machines have been imported from all corners of the world from Australia, Spain, Japan and South America. They also have a well stocked bar to quench your thirst. Casino Carnival Goa at the Marriott is open from noon to 2 am, and both Indian rupees and Major Credit card are accepted at the Casino.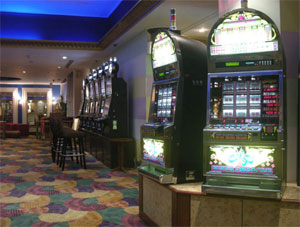 Facilities at Goa Marriott Resort Goa:
» Travel desk
» Money Changer
» Laundry facilities
» Business centre
» Meeting rooms
» Conference facilities
» Spa and fitness centre
» Shopping arcade
» Night Club " Ozone"
» Beauty Salon
» Baby sitting services
» Swimming pool with swim-up bar
» Separate child pool
» Children's play room
» Indoor recreational facilities
» Outdoor recreational facilities ( Tennis and Squash )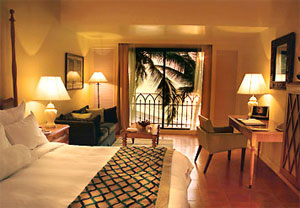 » Water sports ( Seasonal )



Accommodation:
» Garden View Room
» Bay View Room
» Junior Suite with Garden View
» Junior Suite with Bay View
» Two Bedroom Suites
Room Amenities :
» Guests can enjoy an uninterrupted sea view from bay-view rooms
» Marriott Revive Bed-- down comforters, designer duvets, fluffier pillows
» Each room has individual controlled air-conditioning systems, electronic safes and cable television
» Mini-Bar (chargeable)
» Voice mail service
» Limited number of smoking rooms which are subject to availability.
Check-in and Check-out Time:
» Check-in: 4:00 pm
» Check-out: 12:00 pm